The Doms PSS 5000 Forecourt Controller's core functionality is to provide systems and services with the best possible and free access to the forecourt. We have been doing this successfully for many years, enabling POS and Back Office systems from more than 100 suppliers to access all the necessary forecourt equipment (including dispensers from a multitude of manufacturers).
In the January 2013 issue of the PSS 5000 News Bulletin, we explained how some large retailers are benefitting from connecting their distribution systems to their tank gauges via a PSS 5000. Now we have released support for Veeder-Root's hosted Fuel Management Service (FMS) protocol, which allows all PSS 5000 systems to connect directly to Veeder Root's FMS service.
By recording sales transactions and tank gauge inventory, this data is stored and can be collected by the FMS. This data is then available for variance analysis that is much better than has been possible in the past. Clear benefits of this include:
Better tank calibration leading to a reduction in monthly variances, stock write-off and associated costs.
Delivery invoices that can be compared accurately with what was actually dropped.
Reports from the FMS system on individual meter performance (gaining or losing during dispensing); providing both cost saving and legal compliance benefits.
Theft detection in near real-time.
Altogether, the system gives a clearer picture and a better understanding of what is happening on the individual forecourts.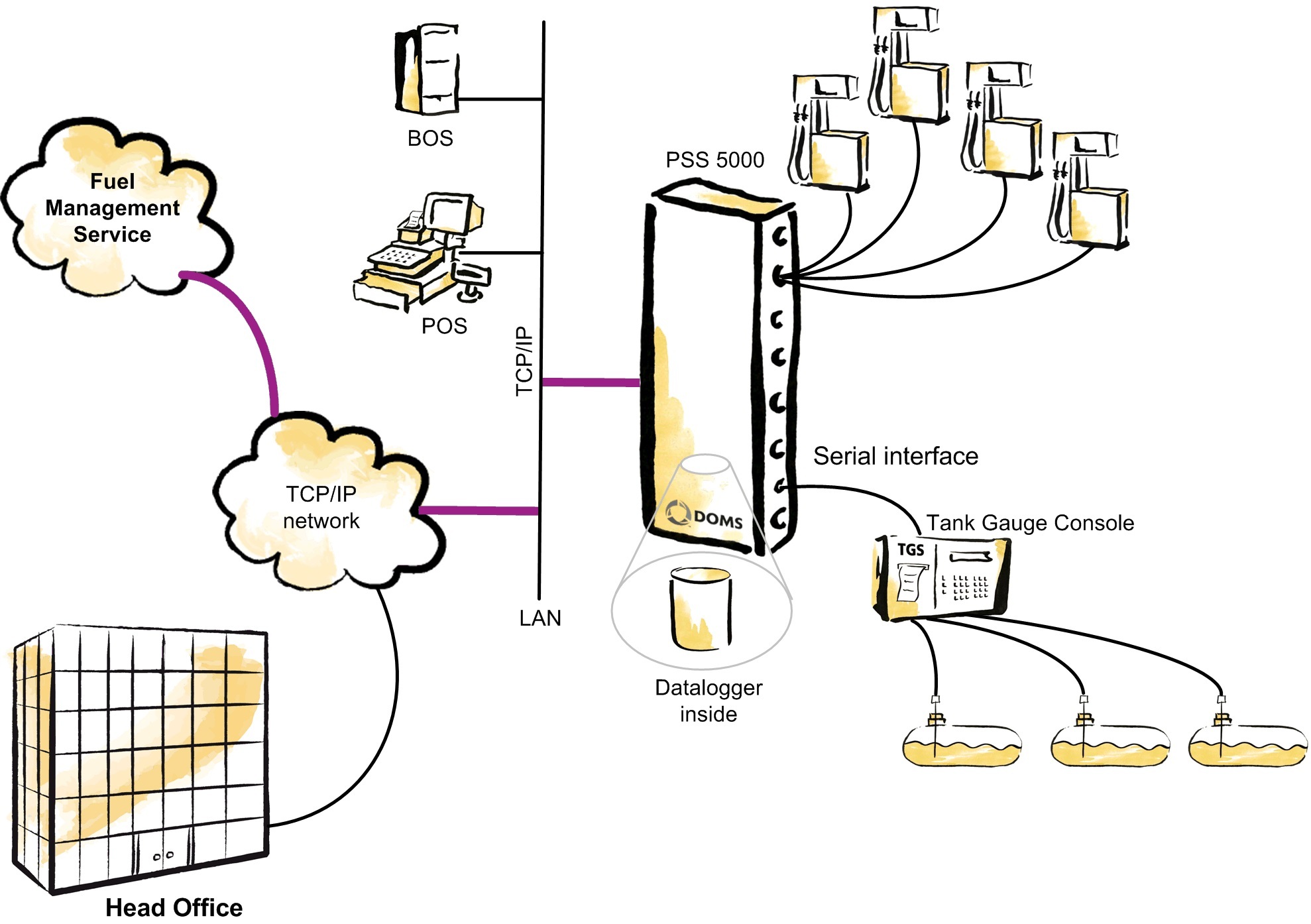 A simplified forecourt configuration with the PSS 5000 connected to the cloud FMS solution.