Semi-mechanical dispenser supported
Although almost all the dispensers in the world are electronic, there still exists a large number of mechanical or semi-mechanical dispensers.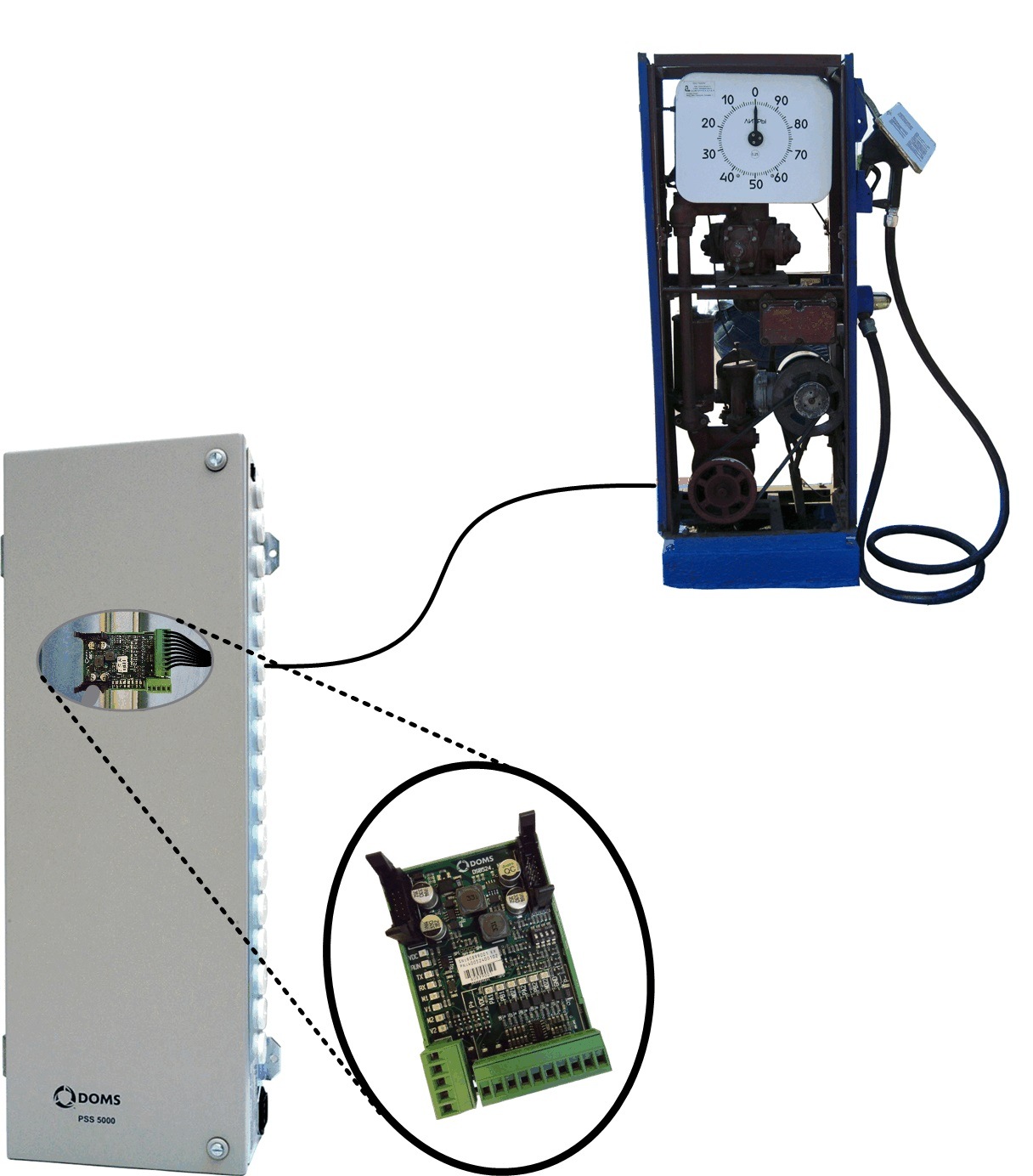 Some of our PSS 5000 customers in Russia use dispensers with only electronic pulsers but without calculators or nozzle switches. So, we have developed both a pulser interface and a new Hardware Interface Module. When attached to the pulser, the new module interface makes the dispenser appear like any other dispenser.